Search Engine Optimization
What is Search Engine Optimization or SEO?
The process of affecting the online visibility of a website or a web page in a search engine's unpaid results—often referred to as "natural", "organic", or "earned" results. In general, the earlier (or higher ranked on the search results page), and more frequently a website appears in the search results list, the more visitors it will receive from the search engine's users; these visitors can then be converted into customers!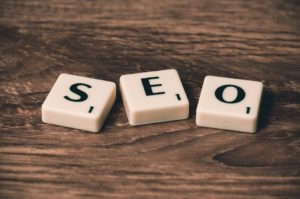 The truth is that Search Engine Optimization (SEO) is an important part of an overall online business strategy, but it is only one part. Building a site, doing some initial SEO, launching the site and then leaving it be with no online and/or offline promotion, link and/or reputation building strategies, marketing or solid return visitor or visitor conversion elements, will do you little or no good!
Shadowbend Studios can help maximize the number of visitors to a particular website by ensuring that the site appears high on the list of search results returned by a search engine. The key to getting more traffic lies in integrating content with search engine optimization and social media marketing. SEO is a process that, over time, with consistency in goals and structure, can help yield visitor results and conversions to your site, making your site rank at the top in search results!
Shadowbend Studios' Focus On SEO
We integrate content with search engine optimization and social media marketing to help increase the quantity and quality of traffic to your website. We help to convert more visitors into customers to rank higher on search engines. We edit content, add content, HTML or associated coding to both increase its relevance to specific keywords and to remove barriers to the indexing activities of search engines. We take a wholistic approach to SEO by:
Researching and adding keywords, content and link building
Promoting a site to increase the number of backlinks, or inbound links to increase the popularity or relevant information found on your site by search engines.
Performing ongoing keyword evaluation, optimizing site structure, content organization, optimizing non-text components and analyzing content quality,
Performing long term content planning, promoting, analysis, and finding link building opportunities,
Measuring SEO effectiveness
Search Engine Optimization is not an appropriate strategy for every website depending on the site operator's goals. We can help with that too!
Shadowbend Studios takes a wholistic approach to SEO, incorporating it as an integral part of an overall web design and development package. It also includes solid design, good return visitor and visitor conversion elements and social networking links.
Prices Starting at $200/mo
Packages can be customized to your needs with competitive and affordable pricing options.*
* Discounts Available For Extended Contracts
"I'd rather have a search engine or a compiler on a deserted island than a game."
~Larry Ellison
Key Word / Key Phrase Research
We curate and initial master list of key words and phrases and then manage the list, making changes when performance data suggests it.
Backlinks
Backlinks (or incoming links) are extremely important to SEO results.  We reach out to high performing sites and find them for you..
Online Reputation
Online reputation helps turn your site into a trusted place for information, products or services.  We help make your site a "go to" destination.
Is your website under-performing? Are you not being found on Google Search Engine Results Pages (SERP)?
Contact us today and let's discuss ways in which Shadowbend Studios can help your website get found!
What Our Clients And Colleagues Are Saying About Us
Say Hello!
My website has been getting rave reviews from my new and old clients! Having a website has been a great tool. It allows potential new clients a place to preview my portfolio and pre-qualify my services before we actually meet in person. My only regret is that I didn't hire you sooner. Great job!
Want To Get Your Site Noticed?
Say Hello!
Find out how Shadowbend Studios can help get your site noticed and get ranked on Search Engine Results Pages (SERPs)!