Sandy Stafford
Creative Ideation Architect
Creative Ideation Architect
Equals in most things, Skip and I collaborate on all of the projects we do for Shadowbend Studios. We share a perfect balance of strengths to form a great partnership for creating and problem solving. As Creative Ideation Architect, I excel in visual big picture for website, pages, formatting and collateral materials.
My skill set lies in visual and graphic design (frontend), Skips' in layout and coding (backend). We can attack the same problem from opposite ends and come up with great solutions for any client issue.
Having worked in Office Management for years before going back to school for an Arts degree, I am able to take over the day-to-day administrative office duties for Skip too. Ensuring daily office responsibilities are up to date makes it easier for Skip to concentrate on building websites and serving clients needs. Again, a perfect balance!
"You must bite your teeth into the ass of life and drag it to you!"
– Pascale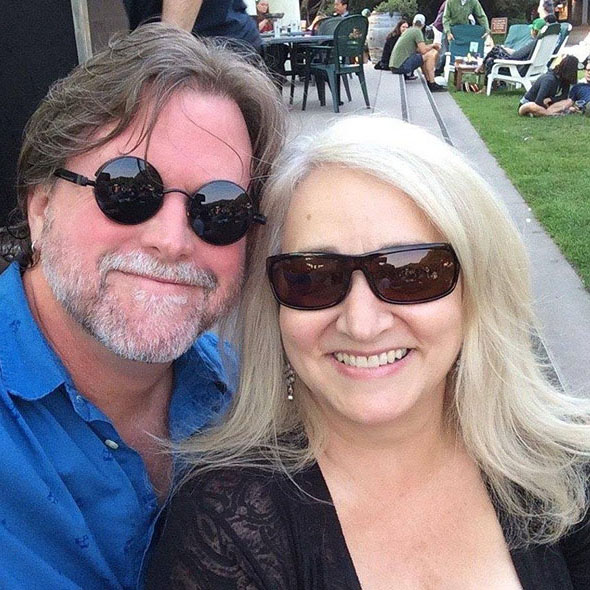 About Sandy…
Sandy studied Graphic Design, Art History and Dance in college. She also spent several years as President of the Board for the West Africa Cultural Arts Institute (WACAI) while living in Eugene, Oregon.
Sandy has spent most of her life expressing herself through dance, creating custom jewelry, handmade artist books and more recently, not-so-fine art. She also loves refinishing furniture. In her younger days, among several jobs, Sandy worked as a sailmaker and proudly sailed across the Pacific Ocean with two crewmates during Hurricane Iniki* in September of 1992 and lived to tell about it. In her "spare" time she finds time cooking for family and friends and is grateful for all the blessings life has offered to her.
Sandy believes everything can be made better after a good nap, creating art or spending time in nature.
* (

Hawaiian: ʻiniki meaning "strong and piercing wind" was the most powerful hurricane to strike the U.S. state of Hawaii in recorded history

)
What Our Clients And Colleagues Are Saying About Us
"
When I needed help fast with a website redesign, Shadowbend Studios came to my rescue with helpful ideas, an open mind and an ability to explain things I didn't understand clearly and without making me feel like an idiot!!  They are fun to work with, prompt and designed a website I have gotten many compliments on.  It works well for me.  I especially like the continued support they offer whenever I need to make changes or fix something.  I can't recommend Shadowbend Studios highly enough for any type of website design, maintenance and support!
."
Education & Certification
AA Degree from Chabot College
AAOT Degree from Lane Community College
Certified in Web Design, Graphic and Visual Design, HTML, CSS, Business Management and SEO Foundations
Hobbies & Interests
I love learning, especially anything focused on art and or new (to me) art mediums. My passions are creating art & jewelry, antique bead and tribal jewelry collecting and furniture refinishing. I love spending time at home with my wonderful husband, family and friends.
My Favorite Things –
Contact Me Directly
Say Hello!